18 stylish breakfast bar stools for under £149
admin
Everyone loves having a space that they are proud of in the home. Of course, it's not always possible to make your entire house look fit for an interiors magazine. However, achieving your dream look with one room or area is definitely do-able and something we want to help you with. Today, we're going to focus specifically on the breakfast bar! Taking inspiration from the over hundred customers of Kitchen Shoppe , we'll give you lots of little ideas to make your breakfast bar really something to be envied.
Stella Velvet Bar Stool – Blush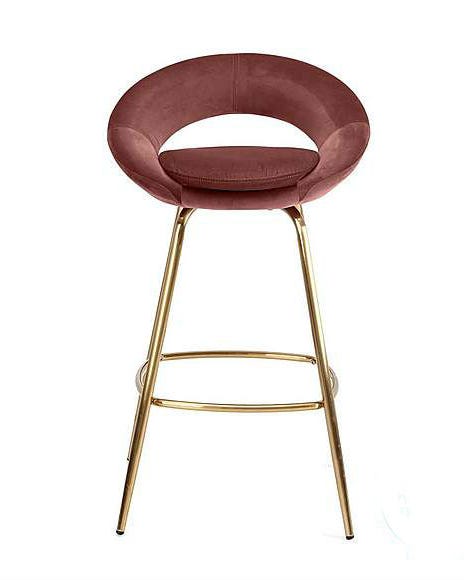 Dunelm, £69
For sophisticated home bar spaces, you need luxurious fabrics. This plush velvet bar stool has glamorous gold legs and would work well when paired with deep tones and dark wooden furniture.
Loko Stool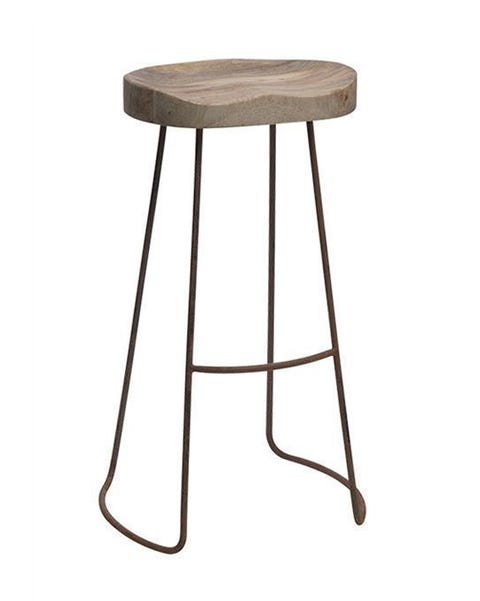 Handcrafted by talented artisans, the Loko bar stool is made from gorgeous sustainable mango wood, so it's as eco-friendly as it is attractive.
Siena Black Bar Chair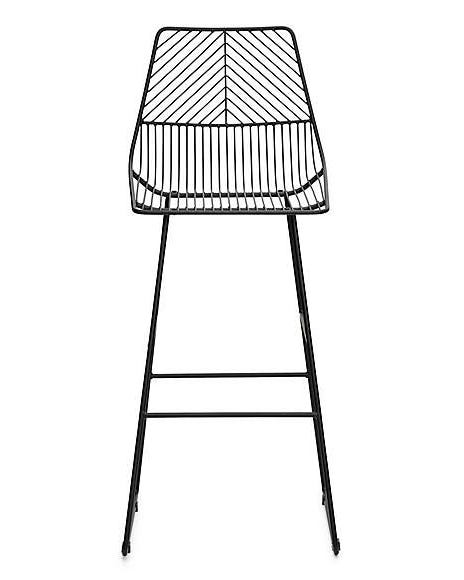 This metal bar chair is fresh and modern – and a really great price. The
simple design
will work in minimal or maximalist interiors alike. We recommend pairing it with a bright jewel-toned cushion for an extra-luxe feel.
Dunelm, £69
Nirvana Rattan Bar Chair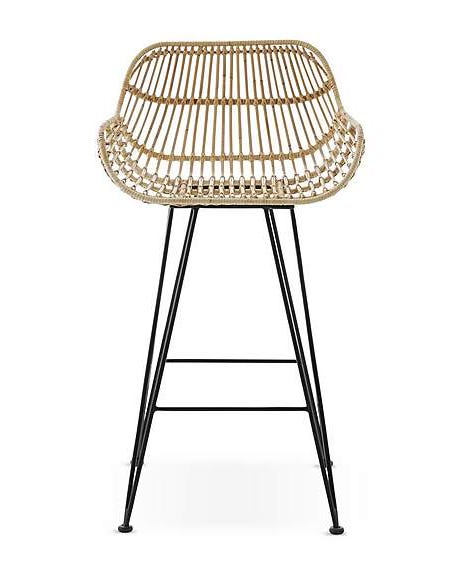 Dunelm, £99
Rattan furniture has been huge lately and the trend is showing no sign of slowing down yet. This bar stool would look good in neutral spaces with lots of leafy plants.
Thelma bar stool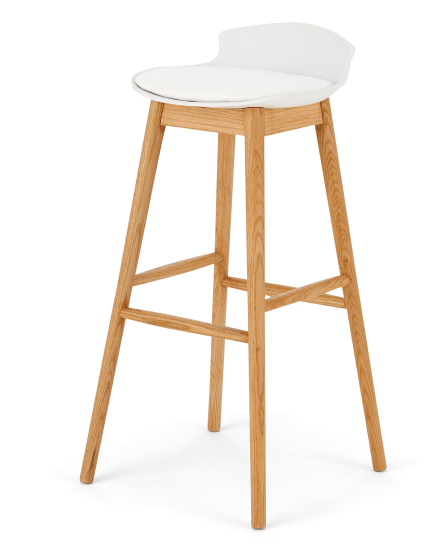 This Nordic-style bar chair has a padded seat, so it's both comfy and stylish. We love its smooth curves, solid oak legs and that it comes in a choice of  white or grey.
Kato bar stool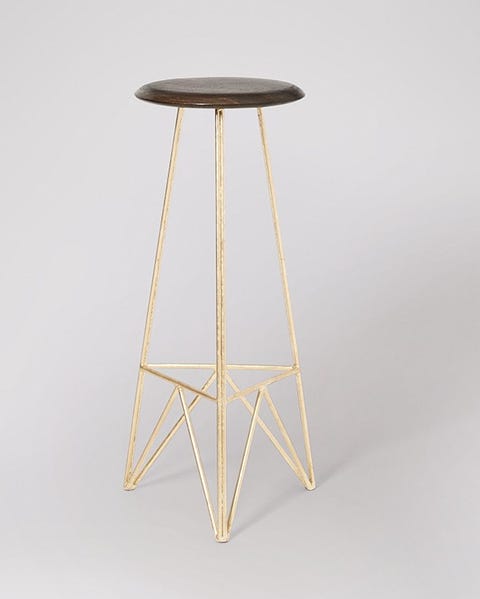 Simple yet super-glamorous, the gold geometric frame and round black seat on this Swoon Editions bar stool would look perfect within art deco-inspired interior schemes.
Dexter bar chair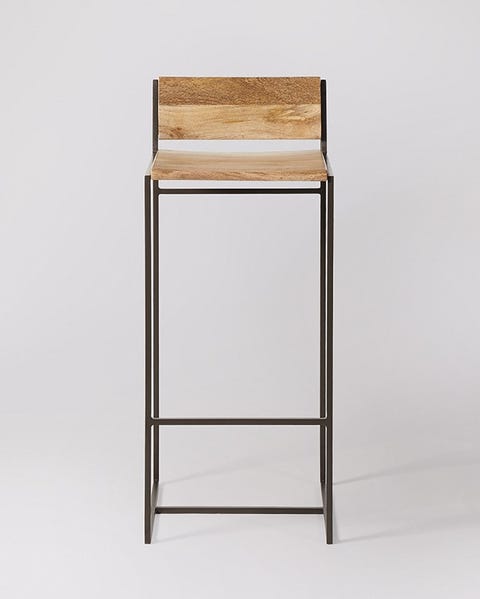 With its simple steel frame and warm wooden seat, this bar chair lends itself to a multitude of looks – we think it would look fab in industrial, traditional and Scandi-style homes. Best of all, it's on sale, so snap one up quickly to get a £50 discount.
Luno bar stools, set of two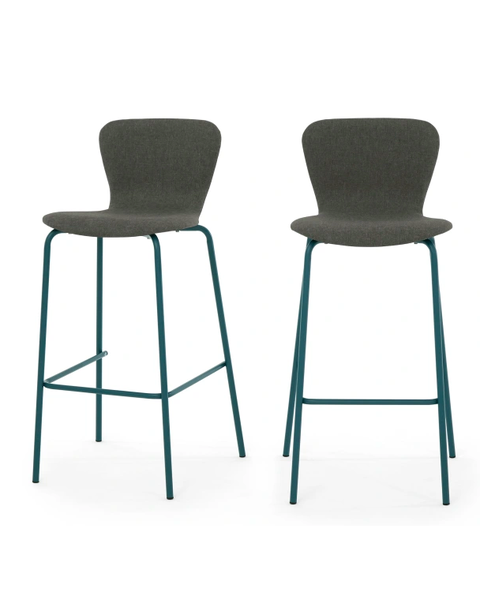 £109.00
Get two bar chairs for £129 with this pair of grey bar stools from Made. The simple design has been given a boost with the splash of teal on the legs.
Adan Height Adjustable Swivel Bar Stool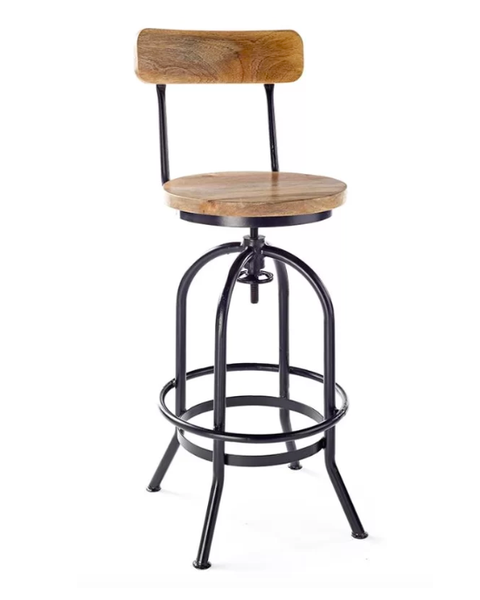 £88.99
With its statement legs and strong presence, this swivel bar stool will make an impact in your kitchen or dining area.
Hamilton Bar Stool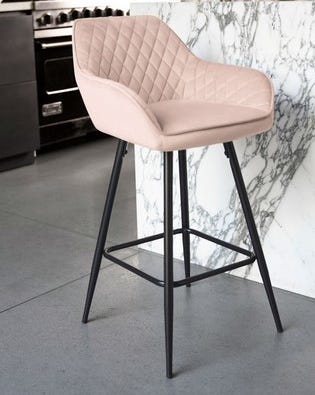 Pretty in pink, this Next bar stool has a padded seat that's perfect for relaxing in with a homemade martini.
Beatrice Pair of Velvet Bar Stools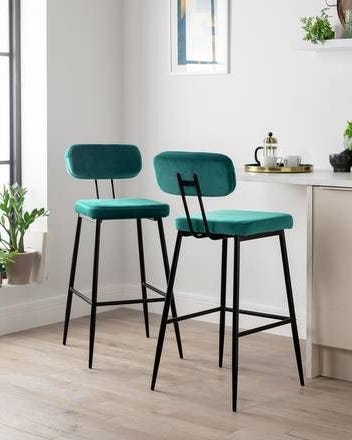 Sleek and sophisticated, these velvet bar stools are available in with a choice of grey or teal upholstery.
Hector Black And Ash Pair Of Bar Stools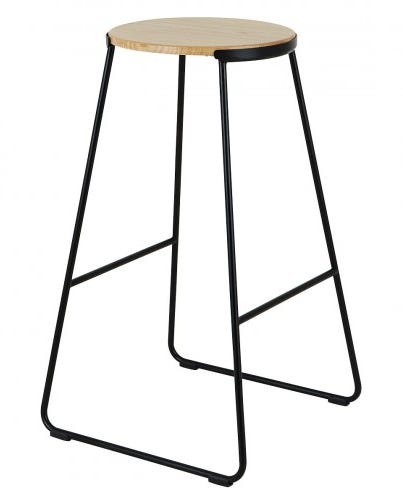 This Habitat bar stool is a good choice if your tastes run a bit more minimal – and it's under £100.
Scandi Bar Stool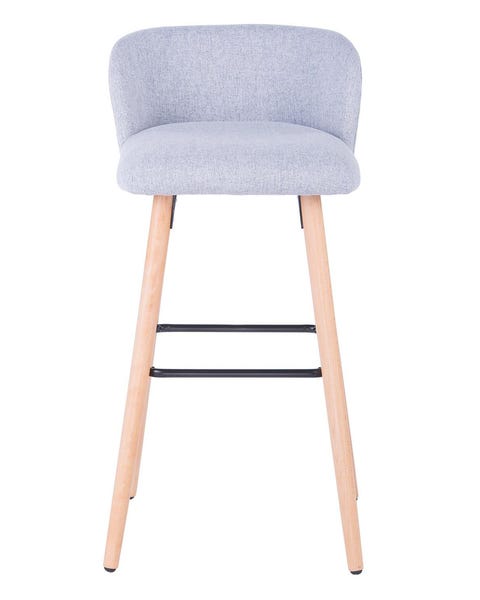 With classic Scandi-style tapered legs in soothing muted tones, this grey bar stool from Very will make a comfy, contemporary addition to your bar area.
Velvet Bar Stool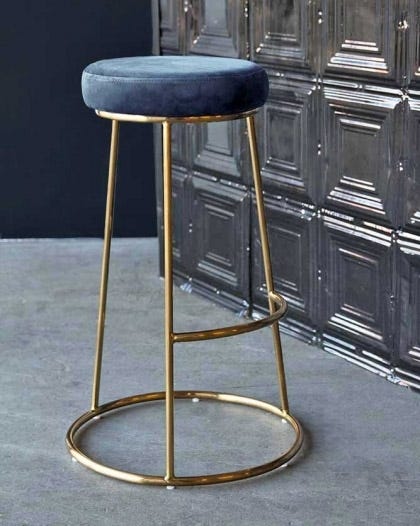 A quintessentially art-deco design; this beautiful petrol blue bar stool will bring a little bit of New York glamour to your home. If blue isn't your colour, it's also available in deep green, rose pink and mushroom grey.
Heather bar stool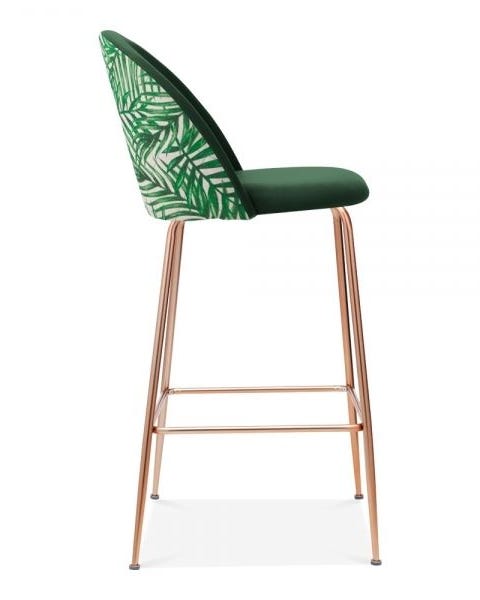 CULT STUDIOcultfurniture.com
US$158.00
Maximalism is here to stay and we love the deep green tones and tropical vibes of this bar chair. Add a pastel pink or a bright blue cushion in a clashing print to create a real statement.
Conclusion
Adding your own personal touch to your kitchen area, will automatically add that uniqueness. Weather this be the tiles, upcycled furniture, or kitchen accessories etc, the list could go on. It's important you feel happy and at ease in your own space, so by adding your personality to the heart of the home, really adds that spark to your favourite space. Breakfast bar stools are really important but neglected item on most of the customer's list. Make sure it blends with your kitchen, represent your personal touch, comfy and rigid.